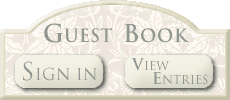 Poetry Poodles is an exhibitor of Standard Poodles with Champion pedigrees. Always bred for health and Temperment!!! We are Located

 in Poetry TEXAS, 30 minutes east of Dallas!!!!!

We are a small Exhibitor of Standard Poodles of all colors.

We Show our dogs in AKC and UKC shows and only breed poodles that are healthy, of breed standard, and have a nice disposition.

We offer stud service to any of our males living with us, all are tested for genetic health issues, and have a title or still showing for a title!!

Please remember, we are not full time breeders, and work full time jobs. I often am unable to take all calls, and would prefer an email for first contact. Our poodles are not a business. From time to time we may have a litter of poodles, puppies are limited to 1 or 2 litters per year. Please email us to be put on our waiting list if your looking to adopt a puppy.

You can find us on Google, 

Yahoo, AOL, MSN and more...

Breedersclub, Pets4you, puppyfind, pupcity

& Puppydogweb...    KITSUE POODLE SMITH POODLES AKC             .